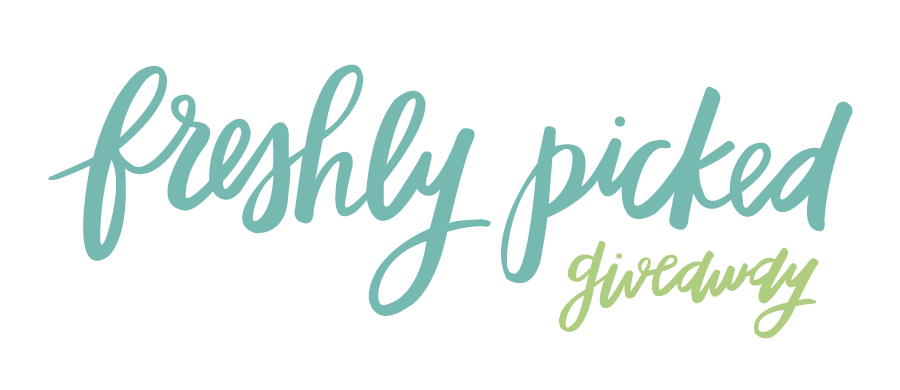 Hey guys! I am so excited to be announcing this giveaway with Freshly Picked! If you love stationery & Freshly Picked moccasins this is the perfect giveaway for you! Since I started Little Print Design baby cards & prints are something I have loved designing. So, I thought it would be perfect to collaborate with Freshly Picked, a company I love, to bring you this fun giveaway! I am leaving for the National Stationery Show next week in NYC (ah!) so to celebrate I have included some new hand lettered baby cards and a new baby print from the line debuting at the show! You will be the first to get these new products, yay! You will also win a new pair of Freshly Picked moccasins for your little one! The best part – you get to pick any color and any size from their website if you win!
I decided to reach out to Freshly Picked to collaborate on this giveaway not only because I love their product, but because I think Susan Petersen, the founder behind the brand, is an amazing entrepreneur and someone I admire. I first learned about the line when I saw them on Shark Tank. I thought, wow what an adorable, innovative idea for little ones. In only a couple years she has taken the company so far. She started making the moccasins in her basement and now has a full production warehouse, staff, celebrity babies wearing her shoes, you name it! It is so inspiring, as an entrepreneur myself, to see someone fully living the "american dream". She had an idea and that idea turned into her passion. She never gave up on that passion even when she was making them out of her basement and look where she is today! I think her story is amazing & she continues to inspire me with my own company. She also takes time to share her experience, words of wisdom, thoughts, lessons learned, etc on her instagram with all her followers. She calls it her "entrepreneur empowerment movement" or "#eemovement". When I first started following her and saw she did this I thought, ok this is pretty amazing! Not only is she successful but she wants to help other small businesses with their own journey – I don't think anything is cooler than that!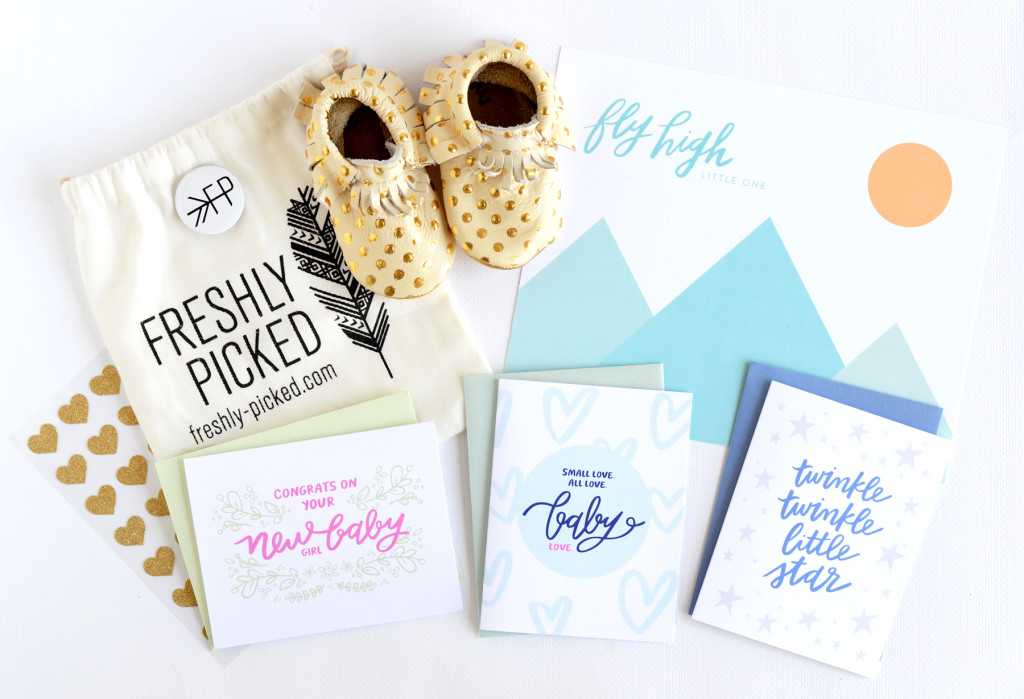 HOW TO WIN:
1. Follow @littleprintdesign and @freshlypicked on Instagram
2. Repost the Instagram giveaway to your feed & tag 2 friends. Tell us what little one you would like to see wearing a new pair of moccasins & with a new art print hanging in their room!
3. #littleprintdesign
A WINNER WILL BE CHOSEN AT RANDOM ON MONDAY MAY 11! Goodluck! This giveaway is open to anyone – stationery lovers, mom's to be, mom's or friends who would like to give to another friend!
*Note: you are not eligible to win if you have won any other giveaway including a pair of Freshly Picked moccasins within the last 60 days. thanks!