I am SO excited to announce that Little Print Design will be collaborating with A Little Bundle! For all of you who aren't familiar with A Little Bundle it is a unique baby subscription box that provides curated bundles of products for both mother and her baby, choosing from products from around the world. Moms out there – definitely check it out! In each box they feature an artist/designer to create an exclusive greeting card to be used by the moms and moms-to-be to write a note to their little one! For the month of November, Little Print Design will be the featured designer and all subscribers will receive a "Twinkle Twinkle" card in their box! This card has always been a favorite of mine in the baby line, because it can be used for either gender and for so many occasions. I was so excited to be given this opportunity by Annie, the owner and CEO of A Little Bundle. It was a couple of late nights prepping 400 of these cards to get ready to send off – but I couldn't be happier knowing these will be in front of so many moms this month! You can check out A Little Bundle's website here: http://www.alittlebundle.com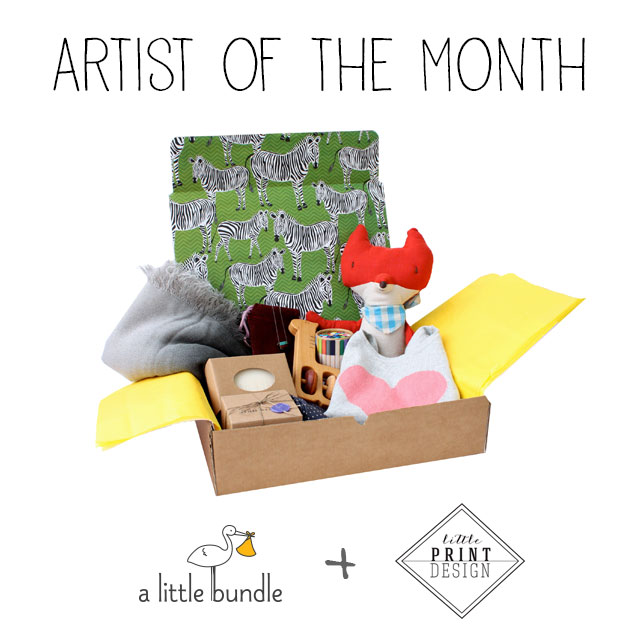 Twinkle twinkle card featured in the box: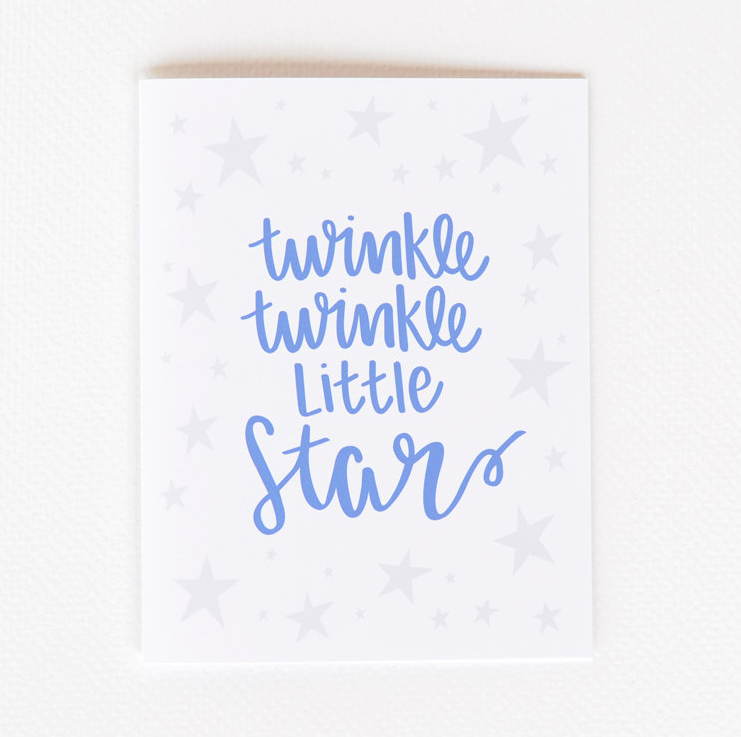 Boxed and ready to send!