So I survived my first big show! The Queen Bee Market show was awesome! It was such a fun experience and I really learned a lot. Before working the show as a vendor, I had always gone as a customer/shopper. I never realized how much time and effort goes into prepping for the show. Building a booth, creating inventory, marketing on social media, etc. These vendors/artists work hard! I now have a new appreciation for the vendors/artists in any show I go to moving forward. I prepped for the show a couple weeks in advanced since I am still working full time during the week. It was a lot of late night dates my printer, little sleep and a sore back but it was so rewarding in the end! It was really fun to meet all the other vendors in the show too. I love hearing people's stories and how they started their businesses. The best knowledge I have found thus far is from people just like myself – starting a business from the ground up & learning along the way, so I value the time spent with these people and what they have to say.
My husband and brother in law worked so hard on my booth design and I couldn't have been more happy with how it turned out. I basically gave them a sketch of a rectangle with little squares drawn on top of it (my mock up of where prints in frames would go haha) and after laughing at my sketch created such an amazing booth! I really feel so lucky to have such supportive family members as I try to grow this business. The most challenging part of this show was knowing how much inventory to bring, and what to bring. You just never know how big of a crowd will show up – and on top of that Mique (the owner of Queen Bee Market) announced it was going to be her last show (so sad) – so I figured a lot of people would want to make it out for the last one. The good thing is I didn't run out of anything, but moving forward for the next show I do, I know what I can cut back on. Here is the booth building in progress – boys working hard!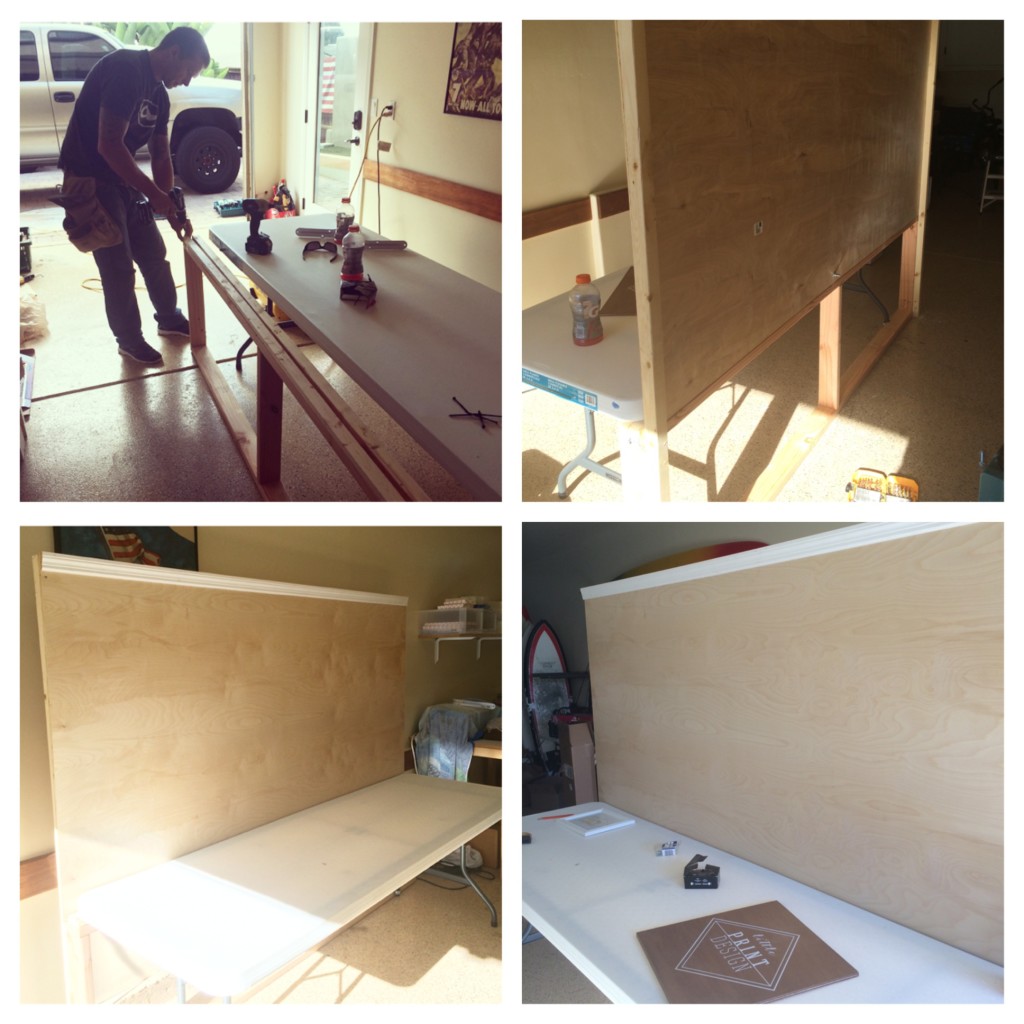 The biggest two things I learned at this show were pricing & best sellers. Up to this point I have been selling the bulk of my product through Etsy. The problem with Etsy is that most shoppers (not all) that come to my shop usually have searched for a particular card type that they need to buy. Not that this is a negative at all, because it allows me to see what types of cards most buyers look for on Etsy. However, a show like Queen Bee Market allowed me to have my entire line in front of customers who are primarily "just shopping." So they are walking up to my booth, without necessarily needing a card, and looking through my products and purchasing by what they like best. I was really able to see what designs, prints and notepads that people were most drawn to. This will help me for making decisions on new designs moving forward.
The second thing was pricing. Since I have never done a show like this before, I went there with the same pricing I have up on my Etsy shop. After day 1 at the show, I was a little disappointed that a lot of people were grabbing items, and then when I told them the price they would set it back down. So I knew they liked the product – it was the price they didn't like. My husband, Isaac was there with me all friday night, so he was able to observe a lot too & able to see what was working successfully at other booths. That night after the first day of the show, Isaac helped me create new pricing for Saturday. We determined that people wanted more of a "deal" not retail pricing they would find on Etsy. So on Saturday I offered more specials. 3 cards for $10.00 and (2) 8×10 prints for $20.00. It was crazy how much more I sold with the new specials!! So for any of you girls out there reading this that may have a show coming up – I highly recommend dropping your pricing a little & offering more specials. Even dropping my price by a dollar on some of my products made such a difference. My husband made a good point too when we were talking about the show after it was done. It shouldn't be so much about the money you are making right now (obviously making some profit is a plus for all the hard work), but more about getting your name out there, and delivering a quality product that people want to come back and purchase again. I couldn't agree more.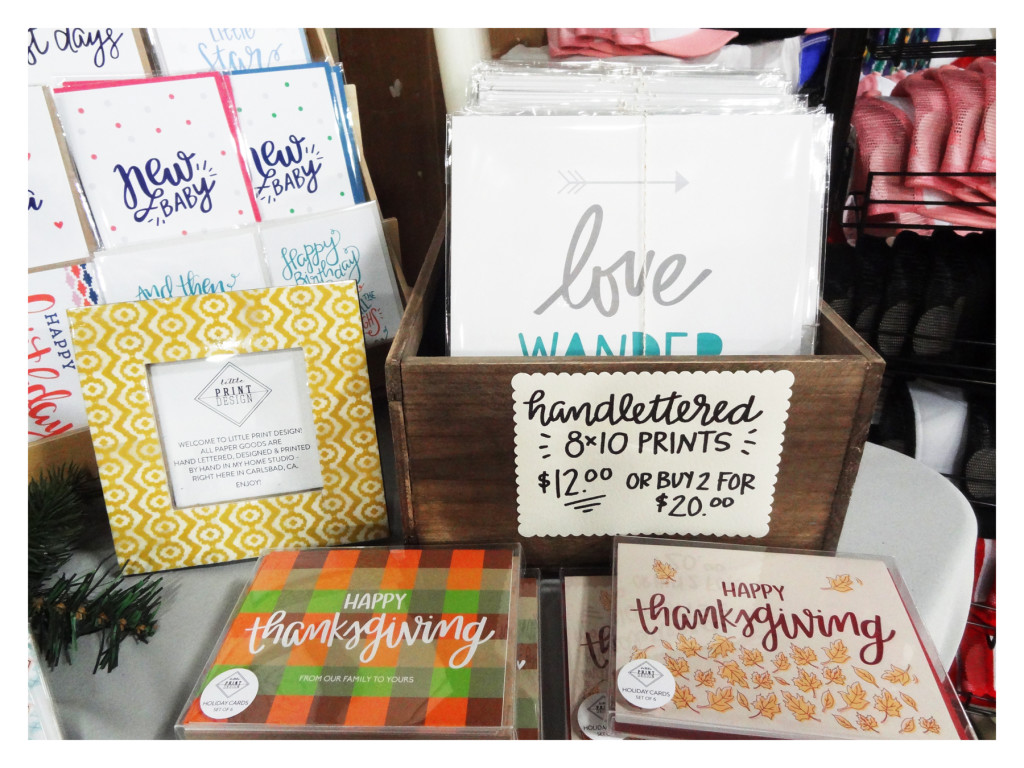 After the show was done, I woke up on Sunday and quite a few of my customers had posted pictures of items they had bought from Little Print Design at the Queen Bee Market. It was awesome to see people so excited about their new prints and cards. That is what is so rewarding to me & about art in general. My designs are who I am as a person & artist and to have them loved by other people means so much to me. I want to thank Mique for putting on am amazing show and giving me the opportunity to be a vendor! We will miss the Queen Bee Market show tons! Also thank you to all my friends and family that came out to support me! You guys are the best!