I am so excited to say that Isaac and I's wedding is featured in this months WellWed magazine! I purchased this magazine during our wedding planning myself – so it is an honor to see our wedding in this months issue! Thanks to our florist, Sarah from Watershed Floral, who submitted our wedding to the magazine, we are featured as a full spread! Being a designer, it was important to me when I started to plan the wedding that I did most everything DIY including the invitations. I wanted the wedding to represent everything that Isaac and I are as a couple. Isaac is an avid surfer, having grown up in San Diego it was important to him to get married on the water, even though we would be getting married in Maine rather than San Diego. When we found the TEIA club on the water in Peaks Island, off the coast of Portland (where I grew up) we knew it was the perfect spot! I chose a color palette of peaches and pinks with accents of gold. I have a love for triangles and geometric shapes, so that was a focus throughout.
DIY weddings are amazing, and when I walked into the room that day with Isaac by my side and saw all the little decorations and projects we had created over the year prior it was so rewarding. It was perfect – and it was us. But I do want to say to anyone out there attempting to DIY projects for their wedding – don't get caught up in the little stuff. This is something I did, and looking back I would change. I got so fixated on every small detail and spent hours on stuff that when it really came down to it – on the day of the wedding probably only my close girlfriends noticed. But if it means a lot to you do it! Also beware – not every pinterest project is as easy as it looks!! For example – I created my own marbled paint vases for centerpieces. It took about 7 tries, lots of tears and lots of money wasted to get them right. I can laugh at it now, but at the time it was not so funny haha. The final product however came out awesome! I know DIY projects are not for everyone, but if you love crafts and design like me – take time to make some stuff yourself, it makes your wedding unique and personable! But ask for help!! I know most people are like me, and think oh I can do it all – but it's so much easier to have friends and family help – even if it's the small things. Now when I go to weddings I love seeing the stuff handmade by the bride and groom because I know how much work goes into it.
One of my favorite parts of planning the wedding was creating our invitations. Print design is my passion so I couldn't wait to make our wedding suite. However, creating a design for yourself is so much harder!! I went through a lot of initial designs before I finally settled on one. It took hours to put them all together but it was something that meant a lot to me. We received so many compliments on them which was exciting! This past year I got to create my sister's wedding invitations which was awesome as well. I think the invitation suite sets the tone and style for the wedding, so it is something worth taking time on.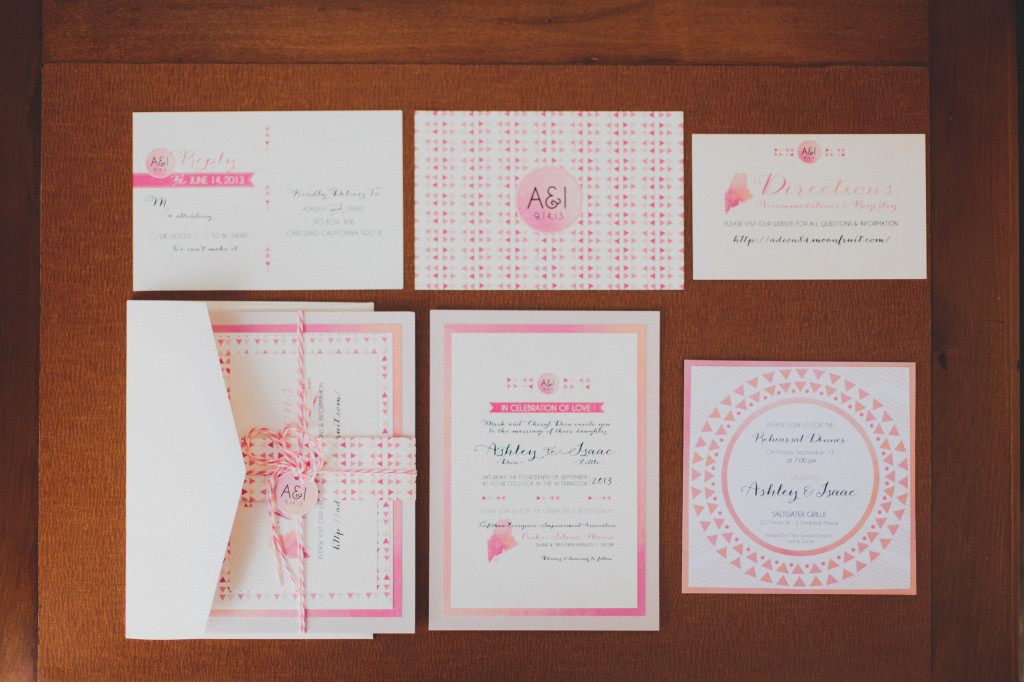 All in all I had such an amazing time planning our wedding. When it comes down to it, the decorations, crafts and type of chairs you have are not whats important. (But lets be honest, cute decorations always make everything better) It's the family, friends, laughs and love all in one room to celebrate and support you and your husband. What is more beautiful than that. I remember the night of our wedding trying to take in every moment of the night, because I don't think we will ever have that group of family and friends under one roof again. I will never forget it, ever. It truly was the best day of our lives.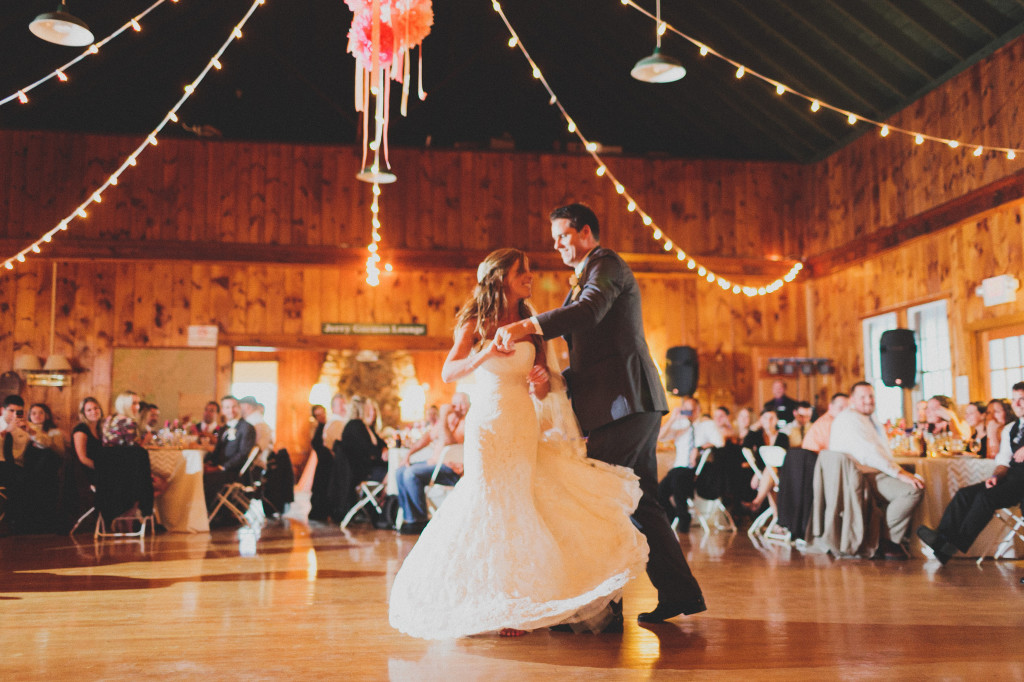 Below are some pictures from our DIY wedding & the featured spread in Well Wed Magazine! (and good thing I don't live on the east coast anymore or I would have bought all of the hard copies from Barnes and Noble by now haha).
Well Wed Spread: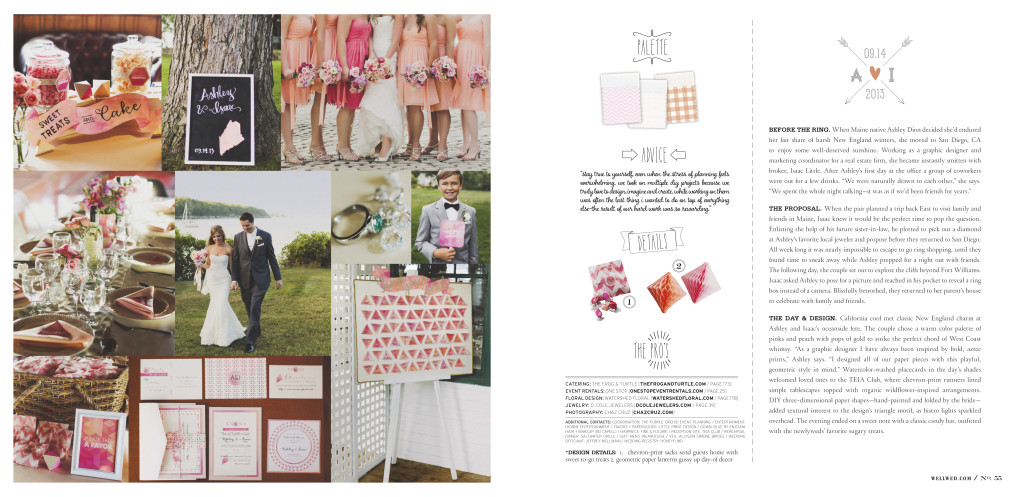 Ceremony – Hanging Ribbon, DIY signs & ceremony fans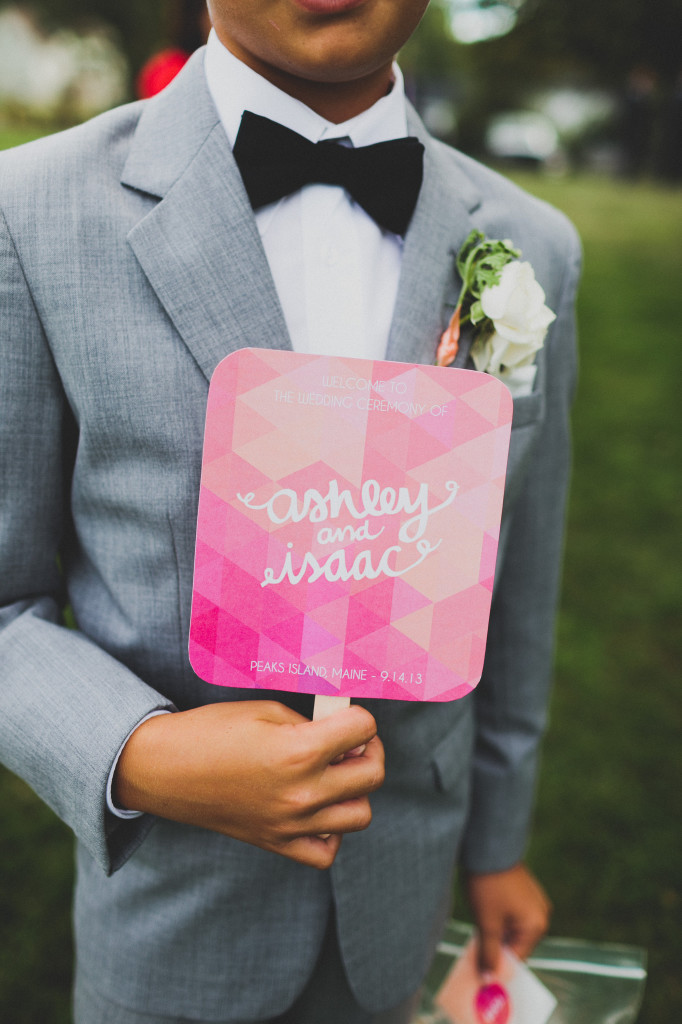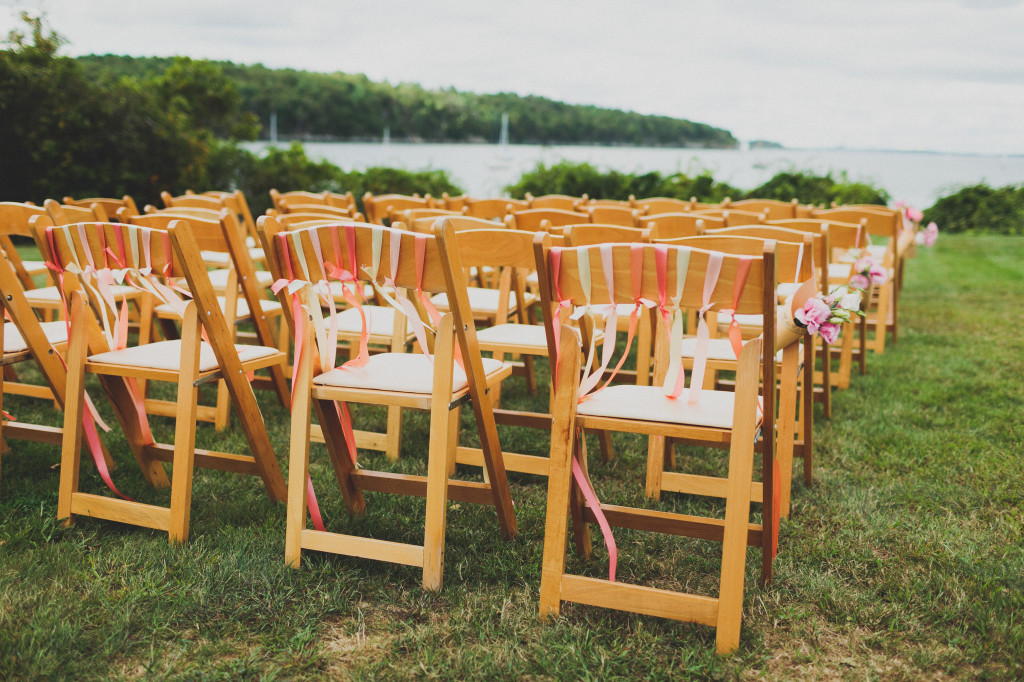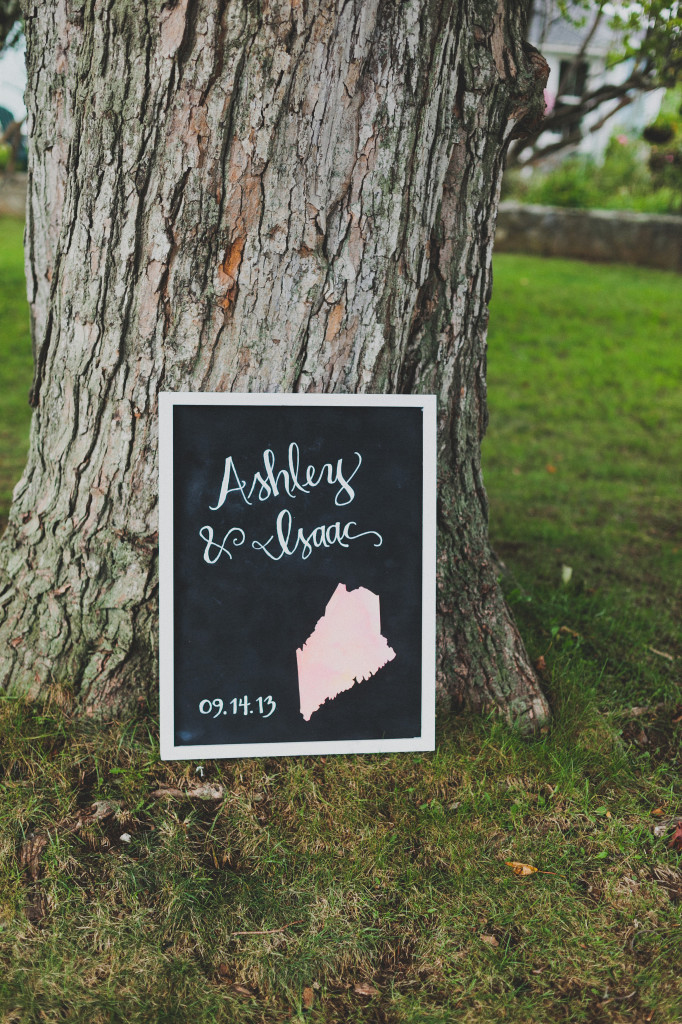 Table Design – handmade thank you notes, DIY vases & geometric paper shapes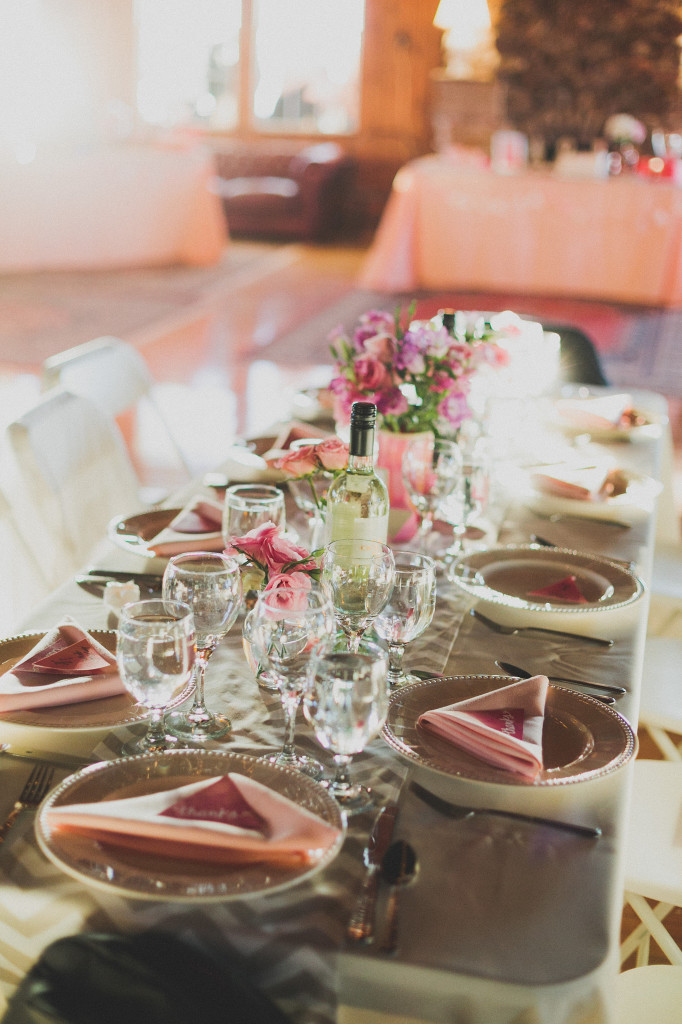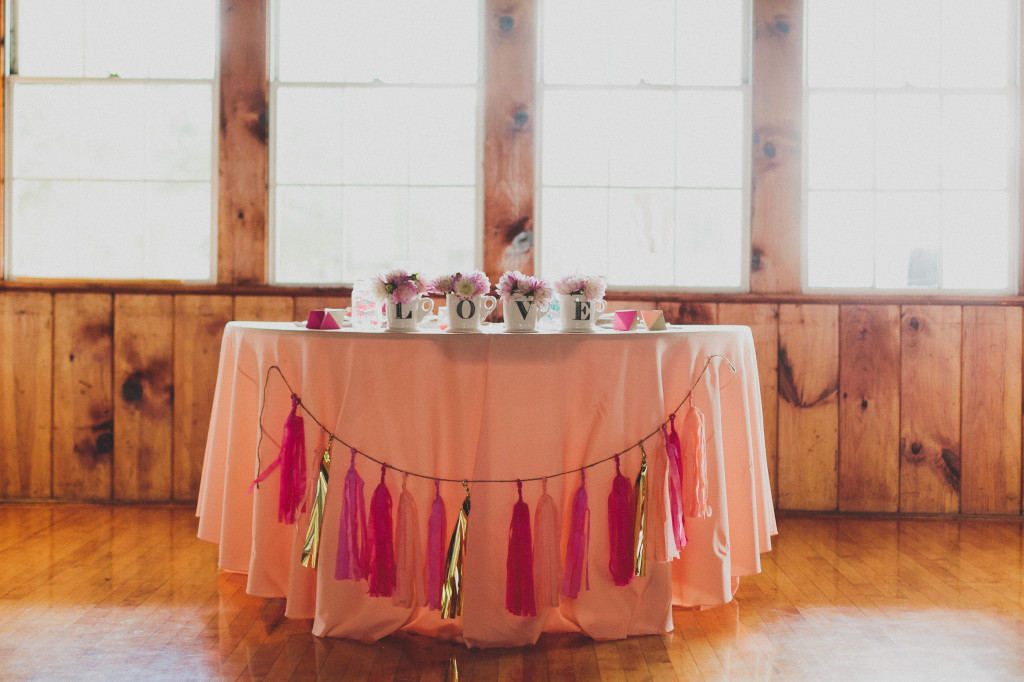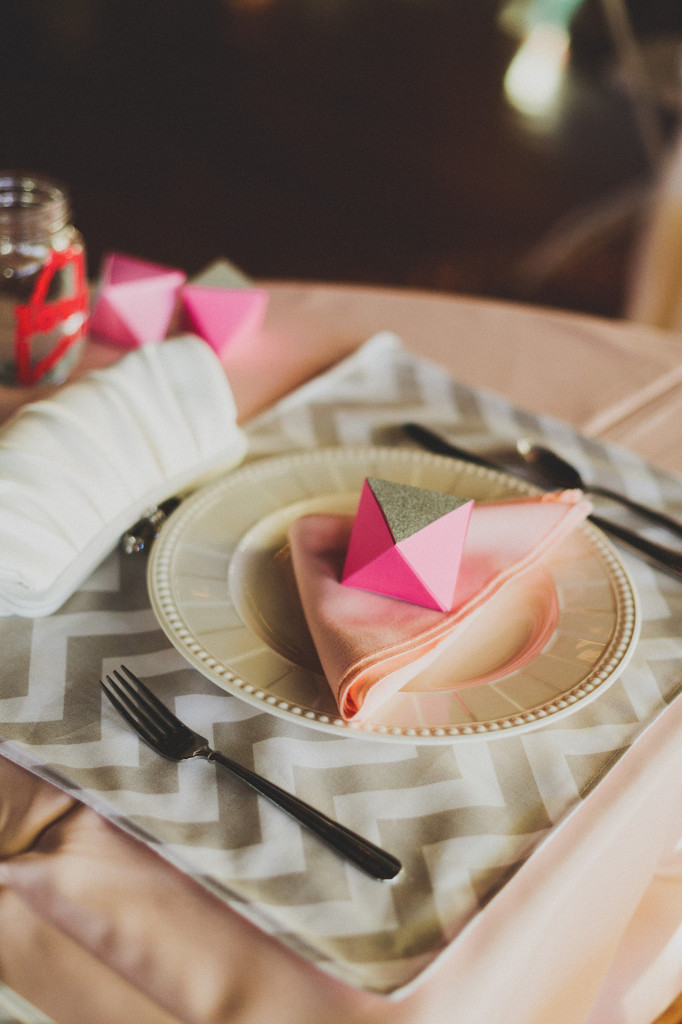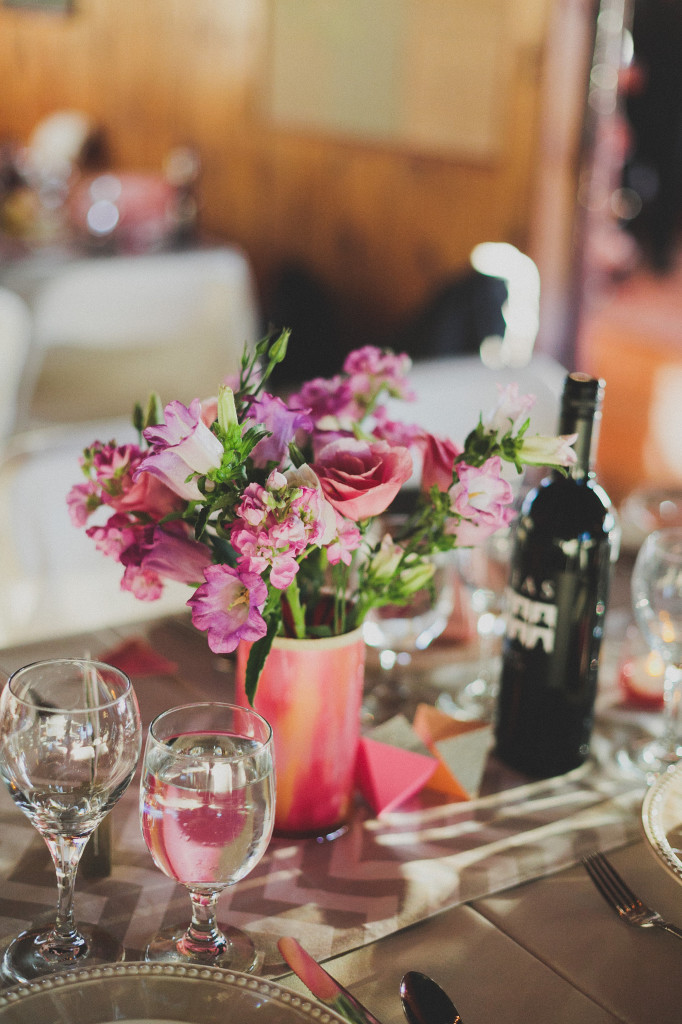 Outside Deck Area with DIY additions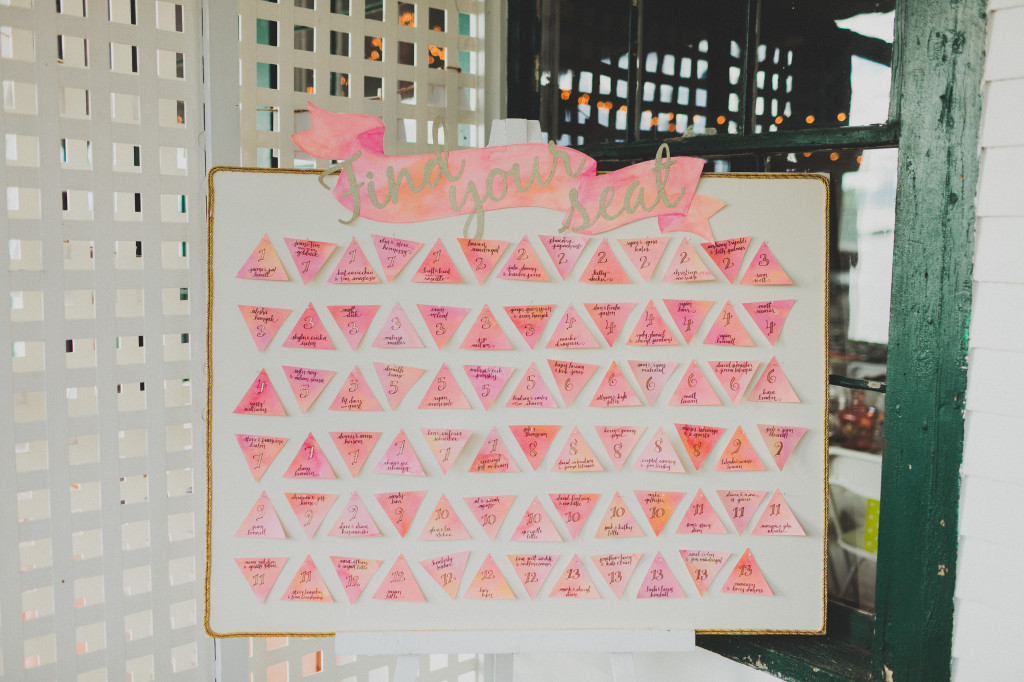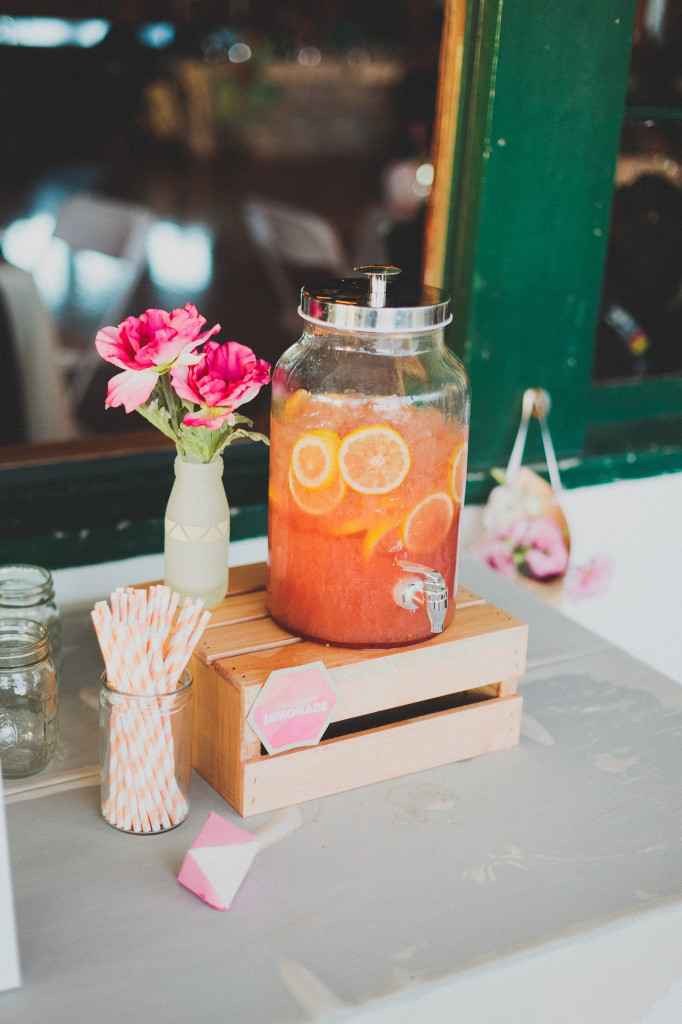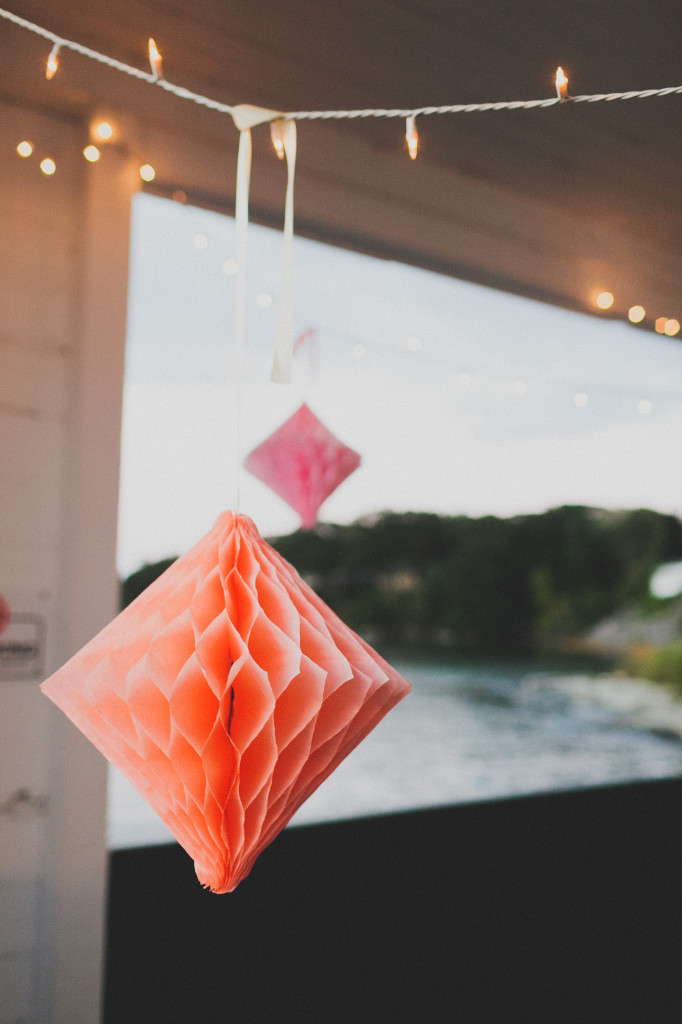 DIY candy table for guests with all of Isaac & I's favorite candy (this was a hit!) – We also chose to do chevron bags filed with taffy as our "thank you" to-go item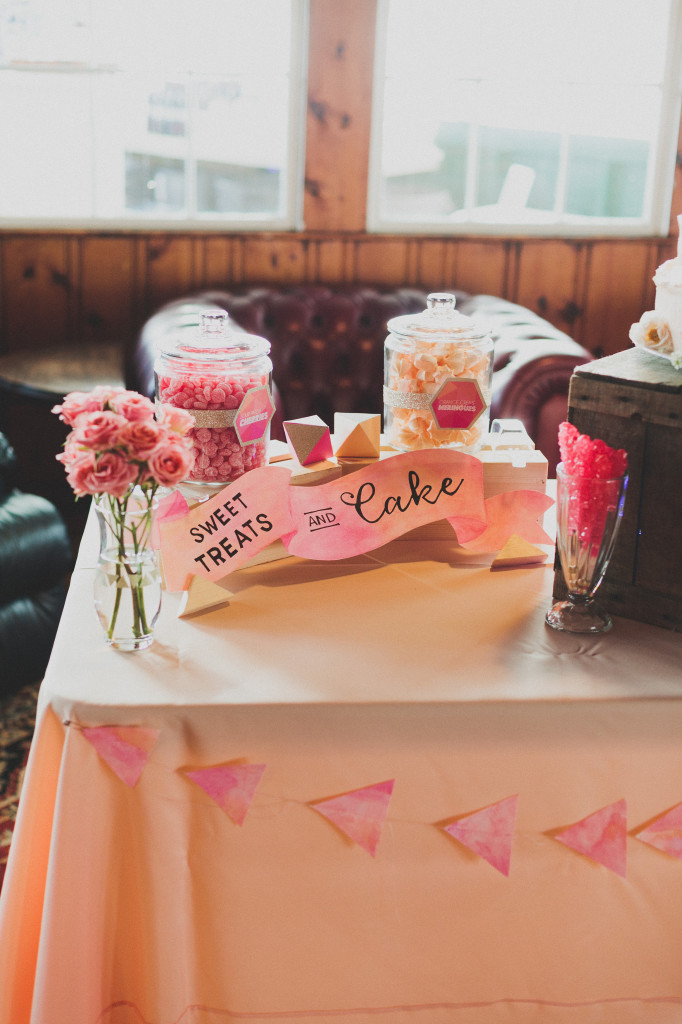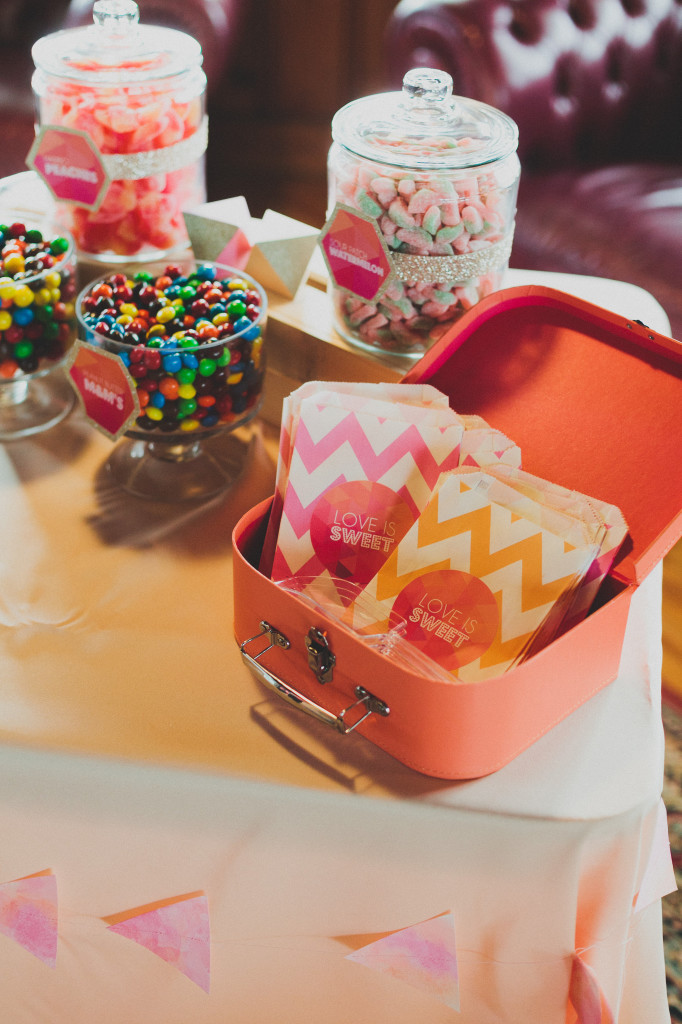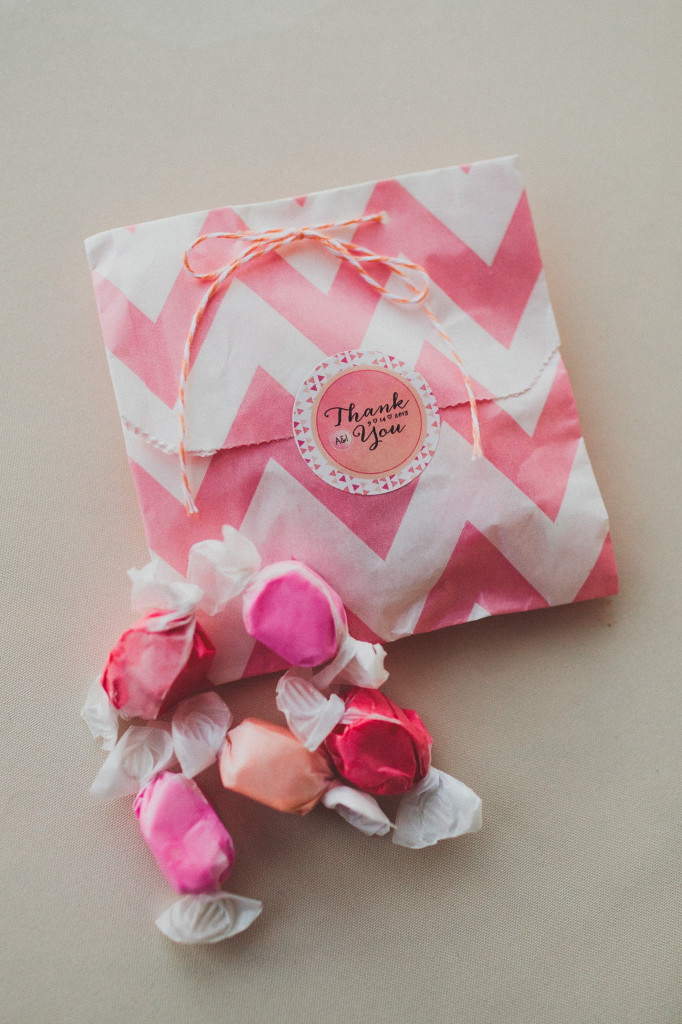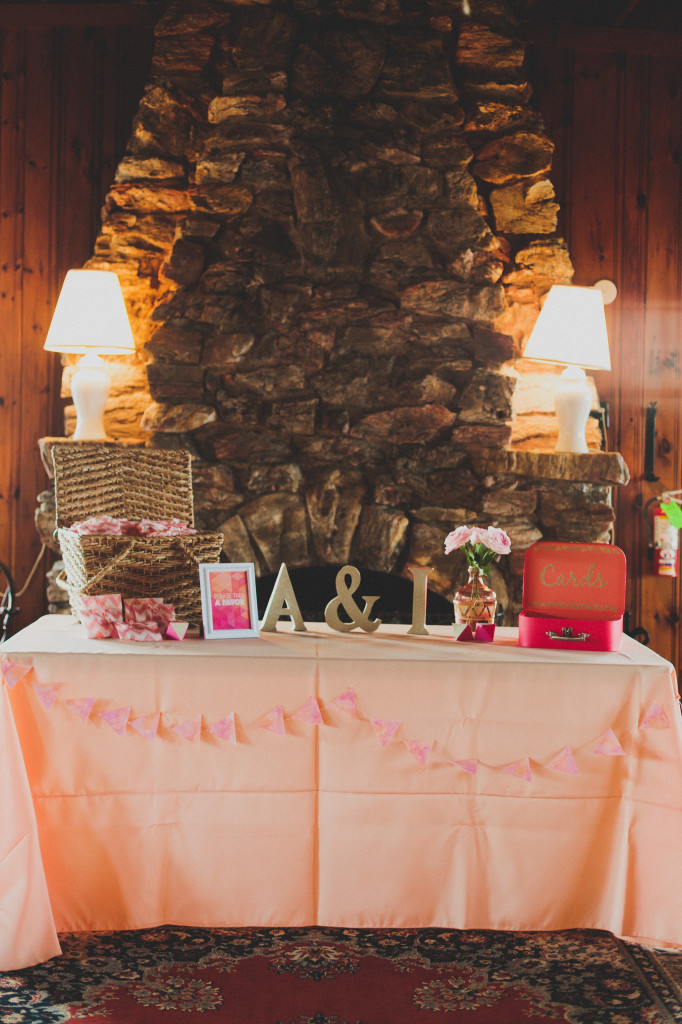 Pink and Peach Color Scheme For Bridesmaid Dresses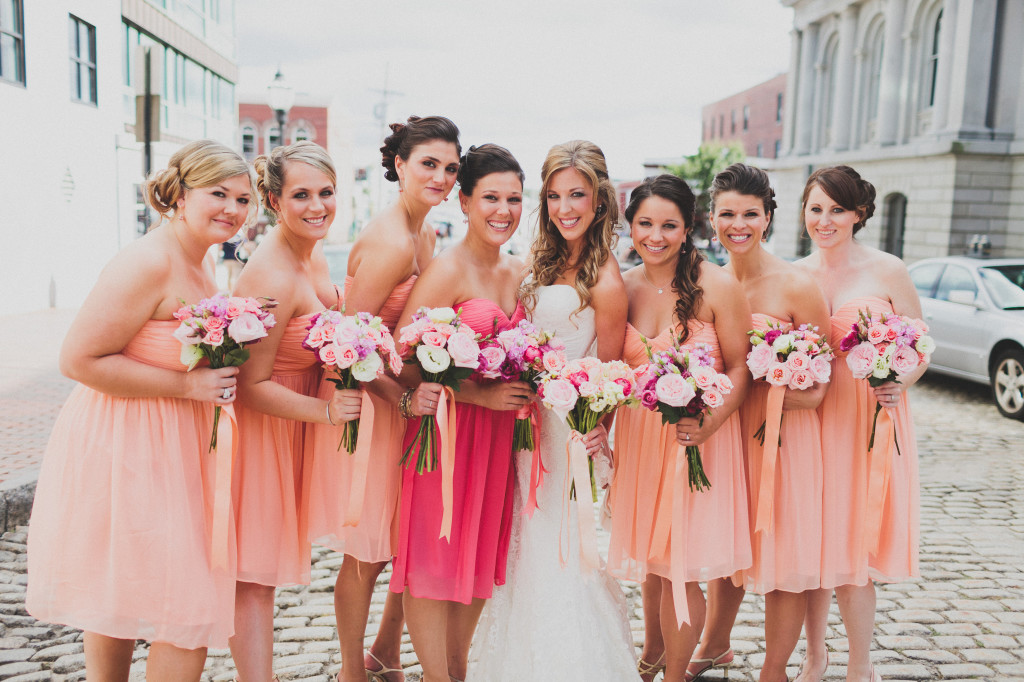 Wedding Party!