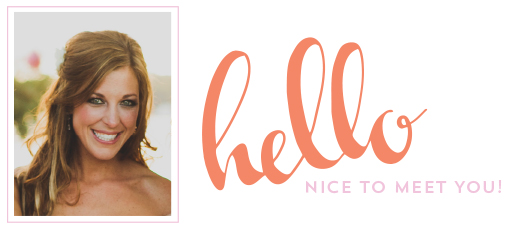 Welcome to my blog! I'm Ashley Little, the designer behind Little Print Design. Little Print Design is a stationery and paper company offering unique greeting cards and other fun paper goods for every occasion – all hand designed by me in San Diego, California! I focus on hand written typography, fun color palettes and eye catching patterns – most with an aztec/geometric, bohemian vibe.
I have always loved art and anything creative since I was a little kid – my imagination was constantly flowing. Little Print Design has been a lifelong dream of mine. I am so grateful to finally put my passion and personal design into something I can now share with all of you. It took years of dreaming about starting my own company to get where I am today but some things take time. I have learned with confidence and passion anything is possible. I hope you find inspiration in my little pieces, and possibly a small dose of motivation to live life a bit more creatively and chase your own dream, whatever that may be!
When I'm not busy sketching and designing new cards and other products for my shop, I love to spend time on the beach with my husband Isaac. I grew up in Portland, Maine and moved to San Diego in 2008, so I appreciate a good sunny day more than anything else! I have a weakness for anything neon or aztec printed and I am addicted to vanilla lattes and mystery shows.
My product line is who I am as an artist, a designer, a wife, a friend and as a sister. I strive to capture the "now" trends, but stylistically maintain my own unique twist. I hope that everyone can relate to my products and find that certain something to my work that speaks to them. Ultimately, what I've learned is it's the little things in life that matter most. It's the actions that come just because – like sending a card to someone for no reason beyond wanting to put a smile on their face. This is all I hope for my products – that what I find joy in making is opened by someone in the middle of a hectic Monday, just as they are about to give up on the day, and that joy is shared just by opening an envelope. I am consistently creating and designing – creative minds never rest (trust me) so I hope you enjoy all the little things to come!